Private Dining Room/Meeting Room
The Private Dining Room has a vast table seating up to 14 guests for lunch, dinner or meetings. You will be surrounded by contemporary art and a library of books to borrow during your stay. It is a relaxing place for guests to read the newspaper, work quietly, have a coffee or drinks or borrow a book and games supplied. Meetings in this delightful room can be booked by the hour or the day - let us know your company's needs and we will be happy to give you a quote.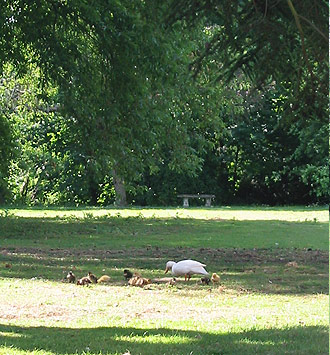 We will have some photos of the Dining/Meeting room shortly, meanwhile enjoy the view from the window.
More Room Images
Other Rooms